CHEF DE MISSION SEMINAR 29th SEA Games 2017
phonexay phonexay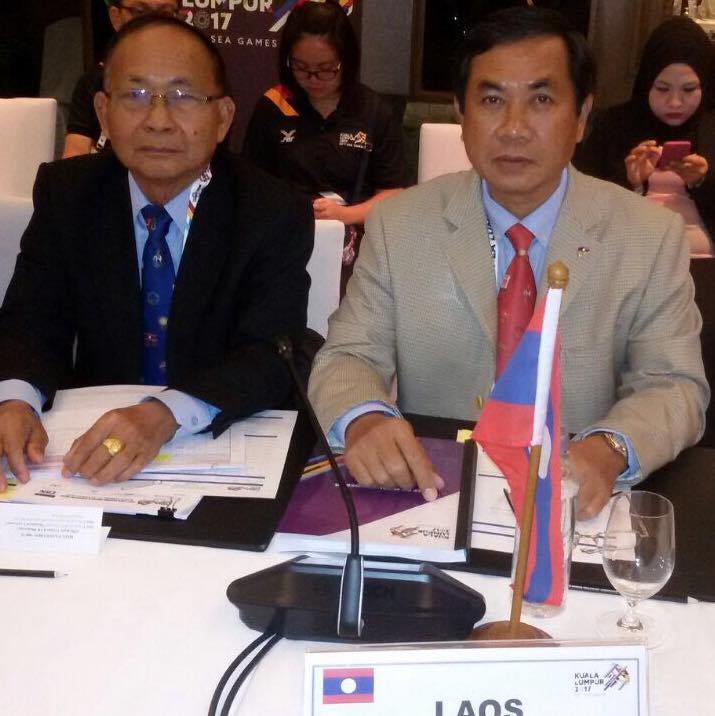 According to the News from Olympic Council of Malaysia there was  a meeting for the Chefs de Mission Seminar 29th SEA Games 2017 was being held from 18-19 February 2017 at the Mandarin Oriental Kuala Lumpur. The Seminar is attended by Chefs de Mission and delegates from all the eleven (11) SEAGF Member NOCs. for the delegate from NOC of Laos  there were two delegate attending to seminar leader by Mr. Kaserm Inthara (SEAGF Council Member) and Mr. Sengphone Phonamath (Chef de Mission)
The Opening Ceremony of the Seminar scheduled in the morning on 18 February 2017 was officiated by Dato' Lokman Hakim Ali, Secretary General of the Ministry of Youth and Sports Malaysia.
The SEAGF/NOC Malaysia was officially represented by Dato' Sri Mohamad Norza Zakaria (Chairman of SEAGF Executive Committee who is also the Deputy President of NOC Malaysia). The other SEAGF officials from NOC Malaysia in attendance were Prof. Dato' Dr. Zakaria Ahmad (Council Member of SEAGF), Dato' Low Beng Choo (Chairperson of SEAGF Sport & Rules Committee), Dato' Paduka Mumtaz Jaffar (Chairperson of SEAGF Women & Sport Committee) and Dato' Dr. S.S. Cheema (Chairman of SEAGF Medical Committee).
The SEAGF Council Members from other NOCs present were Mr. Kasem Inthara (NOC Laos), Mr. Chris Chan (NOC Singapore), Mr. Laurentino Guterres (NOC Timor-Leste) and Mr. Mateus da Cruz de Carvalho (NOC Timor-Leste).
The other VIPs present at the Opening Ceremony were Dato' Seri Zolkples Embong (CEO of MASOC), Dato' Ahmad Shapawi Ismail (Director General of National Sports Council of Malaysia) and Ms. Moira Tan (Assistant Secretary General of NOC Malaysia).